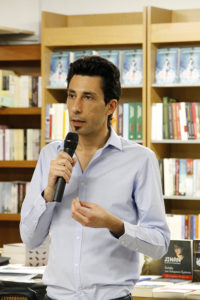 Personal note from Lambros:
"My passion and life`s purpose is guiding my fellow human beings to evolve and have more happiness and success in their lives. Understanding ourselves better and learning new skills can help us do everything better and have a positive impact in the world. We all deserve a better quality of life and if we evolve even a bit, we CAN have it!"
Lampros Ioannou is a Holistic Life & Business Coach and International Speaker based in Cyprus, with 10 years of experience in Coaching and Mentoring. He has been successfully running he is own business eQiQ.coach for 5 years.
After completing his studies in Business Management (Diploma) and Human Resource Management and Marketing (Bachelor of Science), he went on to work in executive and managerial positions in various International companies. Ever since his graduation he devoted his free time in Personal Development acquiring additional qualifications. He is a certified Life Coach by the European Mentoring and Coaching Council (EMCC) and also a certified Neuro Linguistic Programming Master practitioner (NFNLP).
Additionally Lampros has been trained by some of the top coaches and best selling authors internationally including the likes of Tony Robbins, Brendon Burchard, Grant Cardone, Vishen Lakhini, Marisa Peers, John Lee and Richard Boyatzis. Despite working with these top leaders Lampros continued studying online through coursera.org taking MOOCS classes (Massive Online Open Courses) from well known Universities and attending a variety of educational seminars. Among the courses studied were General and Social Psychology, Philosophy in Business, Entrepreneurship and Introduction to Neuroscience. (see below a complete list).
Lampros usually works with clients from US, UK, Australia and Greece. Along his path he has spoke and trained in 4 countries and appeared on national television on few occasions.
His company eQiQ.coach is one of the leading personal development seminar providers in Cyprus and is also in collaboration with Success Resources which is one of the biggest personal development seminar providers worldwide and working with names like Tony Robbins, Robin Sharma, Gary Vee and other Top Coaches and Trainers. Lampros is a Crew member and Re-seller of Tony Robbins events for the last 4 years.
In recognition of Lampros efforts in 2019 he has been nominated for International Mentor of the year by UK National Mentoring Awards and was elected in the Board of Directors of European Mentoring and Coaching Council Cyprus.
Click here to read Success Stories of people who worked with Lampros
List of Qualifications:
Life Coach Certificate (European Mentoring & Coaching Council)
Master NLP Practitioner Certificate (NFNLP)
Dhp Clinical Hypnotherapy (Essex Institute) (pending completion)
BA Human Resource Management and Marketing (Middlesex,London)
Diploma Business Management (Intercollege, Cyprus)
Certificate in General Psychology (Cyprus Ministry of Education & Culture)
MOOCS www.coursera.org:
On Strategy: What Managers can Learn from Philosophy (Ecole Centrale Paris University)
Inspiring Leadership through Emotional Intelligence (Case Western Reserve University)
Introduction to Medical Neuroscience (Duke University)
Social Psychology (Wesleyan University)
Entrepreneurship: Developing Innovative Ideas for Start Ups (University of Maryland)
Introduction to Philosophy (University of Edinburgh)
Global Business of Sports (University of Pennsylvania)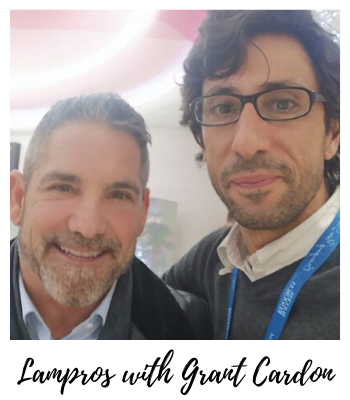 Grant Cardone
Multi-millionaire & No1 Sales Trainer in the world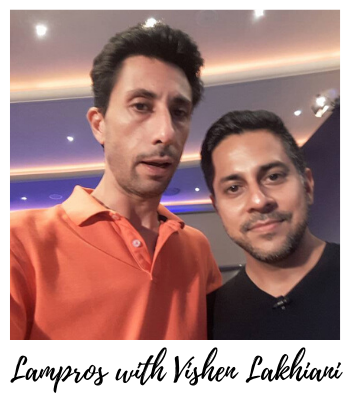 Vishen Lakhini
founder of mindvalley Coach & Best Selling Author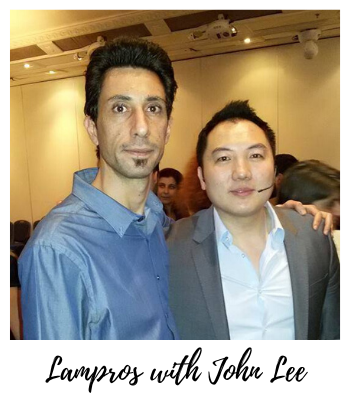 John Lee
Wealth Dragons Founder k best selling author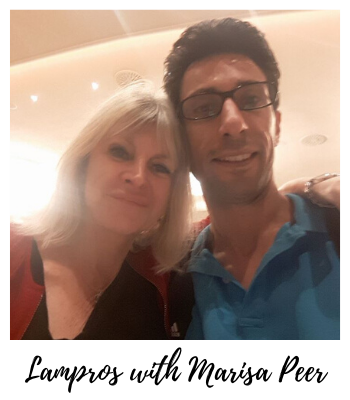 Marissa Peers
World Class Hypnotherapist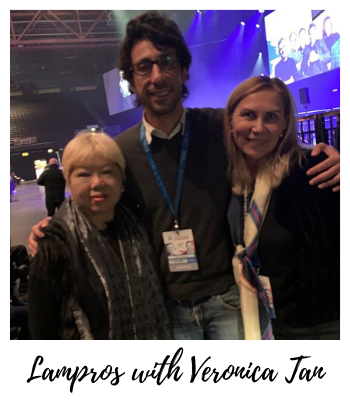 Veronica Tan
CEO & Owner of Success Resources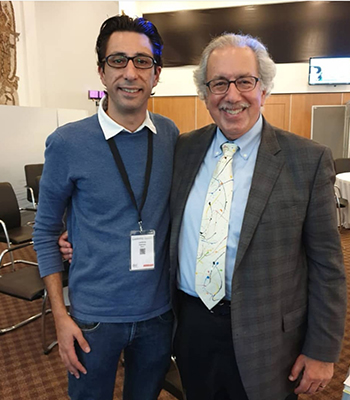 Dr. Richard Boyatzis
Leading expert in Emotional Intelligence